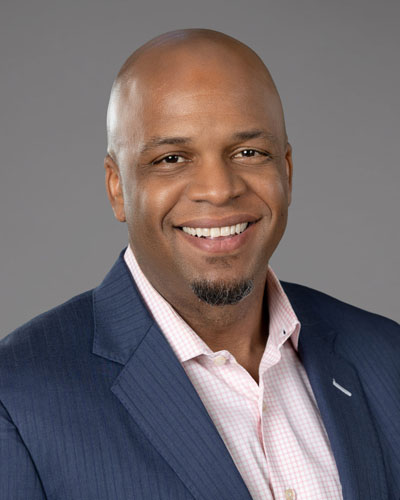 RICO NELSON
Chief Executive Officer
Rico Nelson's expertise includes organizational and leadership development, talent recruiting and bench strength building, profit and loss management, and strategic business operations leadership. He has planned, designed, and facilitated organizational leadership committees and forums that included all levels of company executives and employees to formulate strategies for long-term business success.
Read more
During his career, he has created compelling business plans and driven revenue generation for high-growth companies such as MassMutual Colorado, where he previously served as the agency's Senior Executive Vice President of Organizational Development. His additional experience includes tenure as Partner/General Agent, Associate General Agent, Managing Director, and Financial Representative with Wealth Strategies Group- among other roles in the Financial Services industry. He has also worked in event promotion for the Ministry of Promise Keepers. During his rise to executive level leadership, Rico served as public spokesperson for the organizations he's led, been a main platform presenter for large industry and non-industry events and cultivated his capacity to engage a diverse community of constituents.
He has partnered with corporate leaders across a wide spectrum and developed enterprise-level solutions, optimized business processes, and achieved operational objectives while increasing profitability and shareholder value. Being chosen to lead high profile efforts in environments where deadlines are a priority has characterized his success to date.
rico.nelson@civiltechnology.com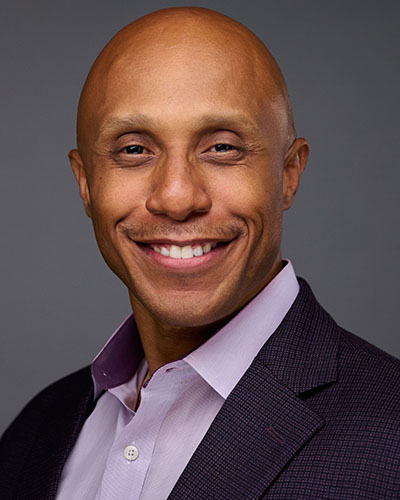 CONRAD A. DAWES JR.
Chief Operating Officer
Conrad A. Dawes is the Chief Operating Officer for Civil Technology Inc., an MWBE certified business entity, located in Denver, Colorado. Mr. Dawes is responsible for a range of disciplines, from Technology to Human Resources, from Legal to Risk.
Read more
Conrad is a man who prefers actions with tangible results rather than promises and words. As a holder of a master's degree in Organizational Leadership, coupled with two decades of Military experience, Conrad upholds the basic tenants of leading people, projects and managing resources, to produce results underpinned by clear and concise planning, setting realistic goals, and committing to an action plan. Regardless of the task, Conrad ensures that excellent results are produced. Furthermore, Conrad's engagement and inclusivity with teammates, both internal and external, allows for continuous process improvement throughout all phases of a project creating efficient strategies moving forward.
To further illustrate the depth that Conrad possesses through his education, training, and experiences, he was previously an Adjunct Professor for Air University, developing and facilitating a 160-hour executive level curriculum, utilized to develop critical thinking and enterprise-level perspective in Senior Leaders throughout the Air Force.
As you can see, Conrad Dawes is a tried-and-true leader with 23 years of leadership experience at the highest levels of the Department of Defense. His experiences run the gamut from leading acquisition teams responsible for defining and building requirements for satellite infrastructure, to managing dynamic portfolios consisting of several programs, projects, and enduring operations.
EDUCATION
Community College of the Air Force (CCAF), Associate of Applied Science, Space OperationsBachelor of Science in Operation Management, DeVry University, Westminster, COProfessional Management Certificate, Community College of the Air Force, ALNext Jump Leadership Academy, Boston, MAMaster of Science in Organizational Leadership, Colorado State University, Fort Collins, COLeadership Montgomery Fellowship, Montgomery, ALNational and International Security Leadership Seminar, Washington, DCLeading Strategically, Center of Creative Leadership, Colorado Springs, COOperational Manager/Superintendent Seminar, Montgomery, AL
conrad.dawes@civiltechnology.com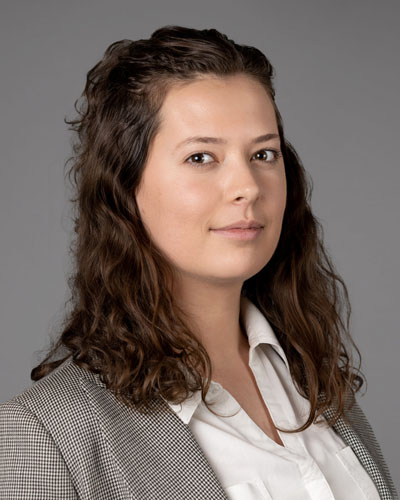 MARY CATHERINE CARROLL
Chief of Staff
Mary Catherine serves as an instrumental figure within CTI's executive leadership team, assuming pivotal responsibilities in the organization's day-to-day operations and spearheading the formulation and execution of strategic objectives. With a primary focus on communications, marketing, technology integration, and pursuit of lucrative proposals, she plays a crucial role in driving the company's growth.
Mary Catherine's diverse range of responsibilities encompasses proposal management, adept copywriting, graphic design, digital media oversight, efficient database administration, pioneering VR/AR implementation, business expansion initiatives, and strategic planning. Mary Catherine joined the CTI team in 2022.
mary.carroll@civiltechnology.com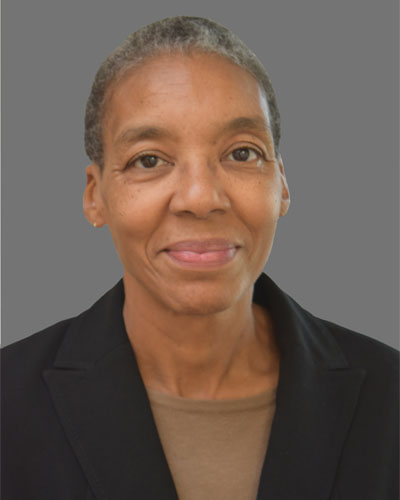 SHEILA KING
President
Sheila King joined Civil Technology, Inc. in 1991, and in 1993, purchased majority interest in the company.
Ms. King has managed all phases of administration, finance, and human resources for the company. She oversees all aspects of business operations including personnel, contract administration, and business development. She has participated in the contractual process to establish joint venture relationships and is also involved in marketing, strategic planning, managing payroll, accounting, and financial planning. Ms. King maintains company certification requirements and monitors professional employee requirements on various job sites.
sheila.king@civiltechnology.com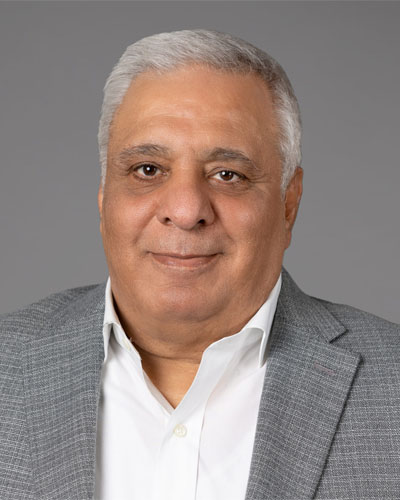 ABDUL SHANWAR
Vice President of Construction Management
Mr. Shanwar has expertise in project initiation and scope definition, integration, budgets, program/project pro-forma and discount cash flow analysis, procurement, construction management plans, processes and improvements, project phasing, pay application, project control negotiations and mitigations, risk management, quality assurance program development and management, contract management, change control, claims, close-out, and geotechnical studies and analysis. Some of the skills and expertise are summarized below:

Read more
Managed several major projects at Denver International Airport (DEN) through planning, business studies, design procurement, construction and close out. Some of the major projects are: Modular 4 West Parking Structure; Terminal Roadway Improvement and Level 5 Canopy, Concourse-A East commuter facility expansion project. Pike's Peak surface Lot Expansion, Specialty Electronic Systems tuning and close out, AGTS addition of third and forth set of train entry/exit doors. Runway 36L-16R Quality Assurance Management. Planning and design management of the Mod 4 East parking structure. Design management team for the Hotel infrastructure specifically all the foundation system, retaining walls and roadway.
Soil Management and geotechnical research studies.
Several Task Order Projects to achieve Full Certificate of Occupancy on the Terminal Complex and the Concourses at DEN.
Senior Contract Administrator for the original Concourse B building at DEN 1992-1993
Management of team to close-out DIA contracts, commission specialty electronic systems and claims resolution.
Managing additions to and expansion of facilities; managing the quality assurance program for the international runway project, managing project controls for the toll plaza relocation; managing the terminal roadway and canopy project; managing design procurement and construction of several airport parking facilities.
Performing geotechnical studies to survey soil and document various soil types at DEN and wrote recommendations for DEN soil management; reviewing numerous project geotechnical reports and consulted with the geotechnical engineers on dealing with expansive soils at DEN.
Updated and authored the Technical Specs to meet the new CSI format (16-49) standards and comply with DEN's procedures and the project size, methodology and PM's approach and fulfill the City and County of Denver / FAA regulatory requirements, General Conditions and the evolving airport operations and administrative departments including Airport Security, Airfield Safety, Environmental, Survey, Planning, Project Control, Unifier group, BIM, Asset management groups as well as Quality Assurance. Modified the general requirements to fit various project sizes and delivery methods.
Worked on the initial phases of Stapleton Development District, planning, earth work and civil Infrastructure design criteria, geotechnical studies, material testing, and roadway design standards.
Worked in Civil Technology's main office managing operations, technical supervision and training and development of staff and technical support for proposals and staffing.
Education:Master of Science – Civil Engineering, Geotechnical and Solid Mechanics. Colorado State UniversityMaster of Science – Construction Management, Colorado State University.Bachelor of Science – Civil Engineering, University of Baghdad.
abdul.shanwar@civiltechnology.com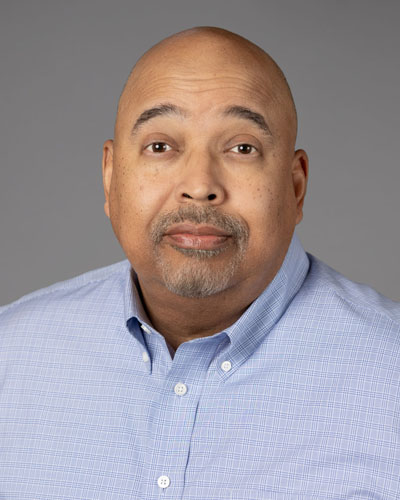 JAMES ELLIS
Vice President of Personnel and Personnel Acquisition
Mr. Ellis brings over 30 years experience in program management, organizational development, construction project management, program and project-strategic development, alternative project delivery, claims avoidance, and project planning. As a seasoned and distinguished manager he has successfully delivered over a billion-dollars in construction programs. This has included multiple projects directing functional and operational areas as well as matrix management of consultants. His experience includes delivery of annual and multiyear work plans based on scope, schedule, and budget. He is skilled and excels at innovating solutions to complex problems.
Read more
Mr. Ellis's work experience includes serving as Senior Associate and as Director of Transportation Infrastructure for Civil Technology Inc. in previous positions he has worked as the Director of Construction Management and Facilities Development with Adams 12 Five-Star school district. This position included providing program management for a $250 million bond program whose scope contained: new construction of school buildings, fields, and recreational facilities as well as renovation of existing buildings, a pool, stadium, of track, surface parking, and wet and dry utilities. The scope of work also included programming, budgeting, prioritization and planning, as well as architect selection, design review and oversight, contractor prequalification, construction administration, project controls, reporting, commissioning, closeout and warranty.
In his previous work Mr. Ellis also served as Director of Public Works, Land Planning, and Infrastructure Management for Jefferson County. This began with the construction of the Jefferson County Government Center Complex. Additional responsibilities included coordination and implementation of Jeffco's five-year capital improvement project plan and management of over 200 people in multiple departments with $45 million in annual operating budgets and capital project funds.
Mr. Ellis is the father of three, two boys and one girl. He is a PMI certified CAPM professional, he possesses a bachelor of science in architecture from the University of Pennsylvania, and a Masters of business administration from the University of Colorado.
james.ellis@civiltechnology.com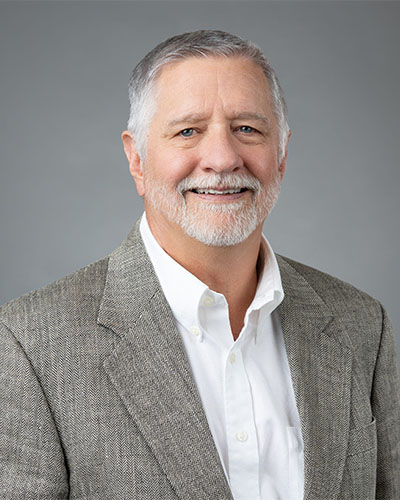 MICHAEL STEFFENS
Vice President of Aviation Management
Mike Steffens brings 32 years of experience working at both Stapleton and Denver International Airports. His experience was split with 16 years as a Construction PM at both airports, where he focused his attention on ensuring the City received quality projects on time and under budget.
Projects included:
Additionally, he spent his latter 16 years as the Manager/Director of Infrastructure and Construction at DEN, leveraging his past experiences assisting PMs in defining projects, providing project oversight and preparing program project schedules to assure overall program requirements were met.
Read more
Mike also led the Landside Facility Mangement Team working to facilitate the 5 year Capital Improvement Program for all Landside Projects. These projects were then incorporated into DEN's overall 5 year CIP.
As the Director of Infrastructure Mike is very familiar with the total project process, from the define phase, through design, to the closeout phase.
michael.steffens@civiltechnology.com